ALWAYS FRESH.
ALWAYS FUN.
ALWAYS Italian.
Voted Bloomington's Best Italian Restaurant
OpenTable Diners' Choice Winner 2007-2018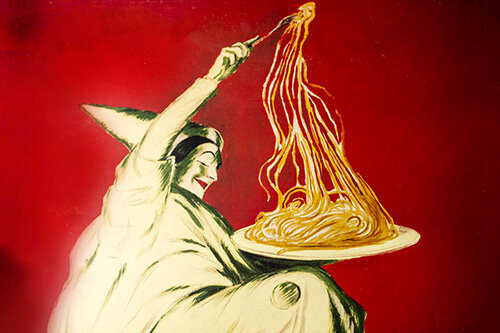 Born in Bloomington; Rooted in Italy
A Bloomington tradition since 1999, Grazie! Italiano is a fun, casual Italian restaurant where food is made using authentic Italian cooking method with fresh, locally-sourced ingredients. Steps off of the historic courthouse square, our outpost on West Sixth Street brings Italian flavors to life.
106 West Sixth Street
North Side of the Square
Bloomington, IN — 47404
(812) 323-0303
About Our Award Winning Restaurant
A Bloomington tradition, Grazie! Italiano is located on the beautiful downtown Bloomington Square close to the Indiana University campus, residence halls, sororities and fraternities, and within walking distance to our town's eclectic shops, art galleries, and the Farmer's market. Grazie! is a fun, casual Italian restaurant where food is made fresh using authentic Italian cooking methods. Enjoy our fresh-baked focaccia and fresh garden salad with every meal. We offer a variety of local, domestic and imported beers, an extensive wine list featuring over 150 selections, and Bloomington's most diverse and enticing martini list in our bar and lounge area.
When we began, our goal was simple: make delicious food so people can eat, drink, and be happy. Our goal today is the same. We strive to provide our customers with delicious food in an upscale, yet casual environment. our customers are like our family, and when you eat here, you are in our home. Nothing says I love you like a homemade meal, and we love you. Everyday. It's like that.
Make free reservations to Grazie Italiano courtesy of OpenTable. Reservations are not required, but welcome and recommended for the busiest weekends of the Indiana University Academic year including Parents' Weekend, Freshman Family Weekend, Mom & Dad's Weekends for Sororities and Fraternities and for IU Graduation weekends.
BY PHONE
Prefer to make your reservation by Phone?
PRIVATE PARTIES? WE HAVE THEM!
Plan the perfect party at Grazie! Italiano!
Nothing is more important to us at Grazie! Italiano than gathering for homemade food with family and friends. Allow us to plan your occasion and share our dedication to celebration in exciting new ways.
We host private events from 2 people to 300.
THE CELLAR ROOM
Seats up to 48
Our private wine cellar room is perfect for rehearsal dinners, anniversary parties, and surprise birthdays. Equipped with a wifi-enabled projector, the room is equally suited for company meetings and recruiting events.
Our Cellar Room seats 48 people at six tables of eight.
THE MEZZANINE
Seats up to 30
Perfect for a smaller or more intimate gathering, the mezzanine level of the restaurant seats up to thirty people in tables of six or eight and can be configured conference-style.
Private enough for your special event, but still connected to the main restaurant space..